Strict Standards
: Declaration of JCacheControllerView::get() should be compatible with JCacheController::get($id, $group = NULL) in
/home5/qslomcom/public_html/arrlstx.org/libraries/joomla/cache/controller/view.php
on line
137
Chapter 67 of the Quarter Century Wireless Association is alive and well. About twenty enthusiastic people from three different counties attended the QCWA67 Fall/October meeting on Saturday Afternoon. There was one new member. The food and service was excellent. The two servers were very attentive to our needs. There is room for sixty, so there will be room for you at the Winter/January meeting, Saturday, January 19, 2013 at 1330 local time. Mark your calendar. To become a member you have to have been licensed at least a quarter century ago, i.e. before 1988 and be currently licensed. Everyone from everywhere is invited to attend the QCWA67 meetings.
Members were welcomed to the meeting room by the QCWA meeting sign made by Hal, W5MDL(SK).
The members of the group had a good time eyeball QSOing before the program.
Two slide shows were presented. One was about the history of QCWA and its purpose. The other was about the changes for 2013 made by the board of directors in their meeting at the 2012 convention in Reno.
Nationally ---
Some of those changes make more volunteer assignments available to chapters. We have not chosen to volunteer, but we did discuss some of the possible assignments.
The most obvious change they made for 2013 is to the QCWA Journal magazine. The Journal will be available only on line. It will not be printed and mailed to members. There will be monthly issues on line at http://www.qcwa.org
The 2013 QCWA Convention will be a cruise. It will be a round trip from Florida beginning on October 19, 2013 to the Panama Canal on the Holland America Zuiderdan. http://qcwa.org/2013cruise.pdf
Locally ---
We have two officers asking not to continue serving. We will have officer elections at the Winter/January meeting.
The Constitution/Bylaws need revision. We will circulate proposed changes in December and vote on them at the Winter/January meeting.
Some discussion was started about substituting a party/event for the Spring/April meeting. More suggestions are needed, before we act on this.
The QCWA67 net is changing frequency. It is moving from 75 meters to 2 meters. The time is unchanged.
QCWA67 net frequency: 146.94 repeater in Austin
QCWA67 net control: AA5R
QCWA67 net start time: every Saturday at 0900 local time.
QCWA67 meetings are quarterly.
The third Saturday of the first month of each quarter at 1330 local time

The last meeting was Saturday, October 20, 2013 at 1330 local time.
The next meeting is Saturday, January 19, 2013 at 1330 local time.
Meetings are at Tres Amigos Restaurant, 7535 E US290 in Austin, TX.
That location is the southwest corner of US290 East & US183 North
http://www.tresamigos.com/Menu.html
HSMM-MESH™ is a high speed, self discovering, self configuring, fault tolerant, wireless computer network that can run for days from a fully charged car battery, or indefinitely with the addition of a modest solar array or other supplemental power source. The focus is on emergency communications.
The website and user forums are at hsmm-mesh.org
This high speed wireless computer network is starting to appear in locations all over the country. The ARRL featured it in a video produced after the National Convention at Hamcom 2011. Please see the website above for links to video presentations, powerpoints and a variety of use ideas. A new menu item was added to highlight how clubs used HSMM-MESH during Field Day.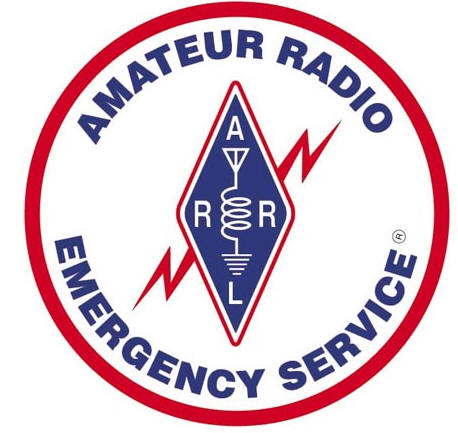 TCARES article to be updated by Rick, NG5V, soon...
---