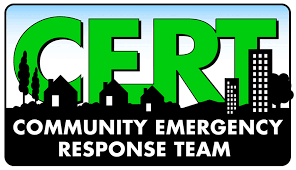 It is my pleasure to announce Michael Livingston, AG5ZG has agreed to take on the role of Assistant Emergency Coordinator Liaison Cy-Fair CERT (CERT - Community Emergency Response Team).
As the NW AEC ARES / CERT Liaison Michael will be focused on:
Facilitating a close working relationship between ARES D14 NW and Cy-Fair CERT.
Coordinating and driving joint efforts/ participation between the two teams during exercises and incidents.
Providing updates on CERT activities and opportunities periodically to the NW team during weekly nets and to our NW groups.io forum.
Assisting NW Training team with the development and delivery of CERT-related training topics for our weekly training discussions.
Recruiting CY-Fair CERT members to become HAMs and join ARES.
Michael is the Chairman of the Board of Directors for the Cy-Fair CERT organization, and the PIO. He is also on the Cy-Fair CERT Amateur Radio Committee (CFCARC), a member of the Harris County CERT Leadership Team, and a member of the NW Harris County CERT Leadership Team. He is also a Volunteer Examiner (VE).
He has been tied up with other responsibilities until recently and is now able to dedicate more time to supporting ARES and CERT in this effort.
I'm looking forward to having this great resource be part of our team driving our NW CERT / ARES relationship.
Please congratulate Michael and thank him for taking on this important role.
John Sawyer – KD5U