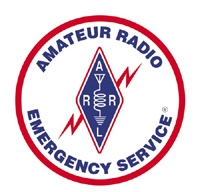 To all EC's, DEC's, ASEC's and other interested parties,
Mr. Gerald Messerschmidt, K5GLM, has accepted the position of Emergency Coordinator (EC) for Montgomery County in District 1 of the South Texas Section. District 1 is composed of Austin, Brazoria, Chambers, Fort Bend, Galveston, Liberty, Montgomery, and Waller County. Gerald replaces Mr. David Cantrill, K5DLD. Gerald was nominated for the position by DEC 1, Mr. Keith Brandt, WD9GET, and approved by the STX Section Manager Mr. Stuart Wolfe, KF5NIX.
Gerald (Gerry) Messerschmidt, was first introduced to radio at Benson Polytechnic High School, Portland, Oregon. He became a regular on the school's radio station broadcasting and a DJ playing classical music. However, he was side-tracked from radio by attending the University of Oregon Medical School and eventually becoming a Hematologist and Medical Oncologist and then spending several years in training in San Francisco, Bethesda, Maryland as the Head of Experimental Hematology Section, National Cancer Institute, Bethesda, Maryland.
Gerry was primarily working as a researcher developing anti-cancer drugs and biologics for 43 years and a teaching physician of those physicians-in-training to be anti-cancer specialists in and around Philadelphia, PA. He retired 3 years ago and moved to Del Webb The Woodlands just north of Houston and reinvigorated his radio enthusiasm.
At Del Webb, Gerry founded a new CERT program and has been very active in FEMA-EMI and ARRL training for both CERT Incident Command, ARES Leadership, and RACES District 16. He is also very active in the Del Webb Veterans Club having spent nearly 11 years in the US Air Force where he founded the Department of Defense Bone Marrow Transplant Program (Approved and Funded in-person by Casper Weinberger) initially built at Wilford Hall Medical Center, San Antonio, Texas. This was subsequently relocated to the New Military Medical Center at the Joint Base San Antonio.
Gerry is married to Lisa Malseed, Esq, and they have 4 children. All three daughters are located in Texas: Jacqueline is a Psychologist living north of Austin, Victoria is a Biomedical Engineer Researcher in San Antonio and Janine is a Junior at Baylor University, Waco, majoring in Neuroscience. Their son: Jonathan, an MD, Ph.D. student at Duke University, Durham, NC.
This appointment is effective May 19, 2023
Regards to all,
Jeffery A Walter – KE5FGA
ARRL STX SEC