Hello all EC's, DEC's, ASEC's and other interested parties,
Mr. David Cantrill, K5DLD, has accepted the position of Emergency Coordinator (EC) for Montgomery County in District 1 of the South Texas Section. District 1 is composed of Austin, Brazoria, Chambers, Fort Bend, Galveston, Liberty, Montgomery, and Waller County. David replaces Mr. Mark Taylor, N5MDT, who will remain active with the ARES group.
Mr. Cantrill was first licensed as a technician radio operator in March 2018 and received his general license in June 2021. He became a Volunteer Examiner (VE) in August 2021.
David is active in local events such as the Woodlands Marathon, Ironman, and Houston Marathon.
An adult leader for the Boy Scouts for over 20 years, David has held the positions of Cub Master, Training Team, Cub Day Camp Director, Assistant Scout Master, and Camp Director for several District Camps, and Scout Master.
He also volunteers with his church as an A/V assistant, Youth Sunday School teacher, and Mission camp leader.
Now retired from the daily 8-5, he worked as Department Manager for Builders Square, Furrows Building Materials, and Lowes.
David is married and comments that "We are both retired. We have one son living in Austin."
This appointment is effective January 16, 2023.
Regards to all,
Jeffery A Walter – KE5FGA
ARRL STX SEC
RACES 16-201-U
Mr. Wayne Johnson, K5OB has accepted the position of Emergency Coordinator (EC) for the Southwest Unit in District 14 of the South Texas Section. District 14 is composed solely of Harris County, subdivided into 4 quadrants. I-10 is the north-south divide. I-45/HWY 288 is the east-west divider. Wayne replaces Mr. Russell Richter WP2AHG. Russell will remain active in local service with area hospitals, and community public service events. District 14 EC (DEC) Mr. Sherwin Klemp K5SEK and Section Manager, Mr. Stuart Wolfe, KF5NIX, approve of the new appointment.
Wayne was originally licensed in 2005 as KE5FYO, operated as W3DGE from 2006 to 2017, and grabbed the K5OB vanity call soon after earning his Extra ticket in 2017.
Wayne was born in El Paso and became an avid follower of the XEROK and XERF/XERB border blaster stations during the sixties. When the family moved away from the border, he started building antennas to receive the border stations. The family moved all over the States, so there was the opportunity to build antennas in different environments. This evolved into shortwave listening. In the seventies, he became involved in CB radios and started "repairing" them to ensure the best propagation.
Interesting reading at this link for border blaster station XEROK:
https://en.wikipedia.org/wiki/XEROK-AM
Most of Wayne's undergrad and graduate work (public administration, geology) was at UT El Paso, with an MBA added much later. He has worked mostly in public service and healthcare. Wayne has supported contracting activities at UTMB Galveston for 24 years, serving as its Institutional Contracting Officer for the last 10 years.
Wayne joined the SW ARES unit four years ago and has served as AEC for the last two years. He has also been an official relay traffic station for the past year. He is also interested in supporting emergency communications for neighborhood-level groups.
He has been married to the brilliant and kind Lisa Christion for over 30 years, has family and kids scattered around the country, and has a houseful of pets in the Katy area. His interests are classic cars, blues and jazz, barbeque cook-offs, geology, ham radio, child advocacy, Texas history, and travelling back roads.
This appointment is effective July 3, 2022.
Jeffery A Walter – KE5FGA
ARRL STX SEC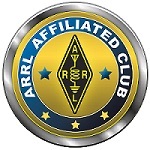 I want to welcome Juan Garcia Jr - KI5WMN as our new Affiliated Club Coordinator for South Texas.
Juan is currently a teacher with Laredo ISD, teaching robotics and radio operations, as well as working to establish a school club station where he teaches.
If you are an Affiliated Club and have questions Juan is your new contact, if you are looking to have your club become Affiliated he is also your Point of Contact.
Let's welcome Juan Garcia Jr - KI5WMN to our Section.
ARRL South Texas Section Manager
Stuart Wolfe - KF5NIX
This email address is being protected from spambots. You need JavaScript enabled to view it.
DPS/TDEM has agreed to accept up to 21 ARES members that would be interested in becoming a Certified AUXCOM Instructor for the State of Texas. The goal of this program is to increase the number of authorized instructors in Texas from 4 to 25 instructors. Recognizing the depth of resources ARES has and the level of skills we have, they are looking to us to develop this expansion. Now, for us, this means that ARES will be recognized as being able to provide this certification to our members. Once certified an ARES AUXCOM instructor will be able to schedule training classes that will be coordinated through TDEM. This will eliminate the challenges of lack of instructors and also eliminate the budgetary constraints that TDEM has to host the classes. To review the requirements - Each candidate must meet the following -
The candidate must have completed AUXCOM within the past three years
The candidate must have completed the Task Book (more on that)
The candidate must have completed current ICS courses (No longer than 3 years ago)
OR Must be willing to take and complete the Texas AUXCOM course
Then they will take an AUXCOM T-T course
DPS then will certify them to offer AUXCOM training
Each individual meeting these qualifications and wishing to become an AUXCOM instructor must email me, This email address is being protected from spambots. You need JavaScript enabled to view it. with their name, callsign, their qualifications, and any references they have.
Mr. David Fanelli, KB5PGY, has accepted the position of 3873 Texas ARES Net Manager. David replaces Mr. Mark Mireles AD5CA who has served this position since October 2016. Both gentlemen also serve as a net control in the monthly rotation.
The 3873 net is held on Monday each week immediately following the Texas Traffic Net at about 7:30 PM.
A bit about David.
Mr. Fanelli has been licensed in the Amateur Radio Service since April 1991 and held an Amateur Extra Class license since September 1991.
David is also an active Volunteer Examiner in the ARRL/VEC who has participated in over 470 test sessions since accreditation in October 1991. He also acts as the VE Liaison for both the Clear Lake Amateur Radio Club and Johnson Space Center ARC and has held that position since July 1996.
Mr. Fanelli has been active in public service events and local ARES organizations since 1991 and presently is the Assistant Emergency Coordinator for Training for the Harris County – Southeast Unit. He also holds the Official Relay Station designation for his activities in the National Traffic System.
Professionally, Mr. Fanelli earned a Bachelor of Science degree in Electrical Engineering from the University of Houston's Cullen College of Engineering in August 1996. He has worked at the Johnson Space Center in the capacity of software engineer for Lockheed Martin, Hamilton Sundstrand, and Jacobs Technology since February 1997 in both a facility testing International Space Station Guidance, Navigation, and Control flight software and at the Energy Systems Test Area. He has earned both a Group Achievement Award and a Space Flight Awareness Team Award from NASA Headquarters for his efforts in software development for tests at the Energy Systems Test Area.
We will be looking for additional net control and scheduled relay staff as we move forward.
This appointment is effective September 5, 2022.
Jeffery A Walter – KE5FGA
ARRL STX SEC
RACES 16-201-U