Here is an update on the Lou Withrow Austin / South Central Texas SkyWarn Training Session, which is usually held in person in February here in Austin...
First, the obvious, the pandemic and its implications on our training. The good news... yes, we will be doing the training in February but, as you might expect, it will be VIRTUAL (online) in nature. It will be offered through Go to Webinar (gotomeeting.com). We will hold the session on Saturday / 06 February 2021 from 9 am to 12 noon. The session, as usual, will incorporate BASIC and ADVANCED SkyWarn training and will be taught by Paul Yura, Warning Coordination Meteorologist, and his colleagues at the National Weather Service / Austin-San Antonio. Completion certificates, for three hours of severe weather recognition and safety training, will be available after the session for folks that
are present for the entire session.
The website with the training details (including an active pre-registration link):
http://la.utexas.edu/users/kimmel/skywarn.html
Please go ahead and preregister as soon as possible so we will have an idea of the number of expected attendees.
Finally, as most of you know, this coming February was to be our 30th Annual Lou Withrow Austin / South Central Texas SkyWarn Training Session. Due to the virtual nature of the training in February, we have decided to hold the "30th Annual" designation until training in February 2022 when hopefully we're all able to get together in person again and properly celebrate the event.
Troy KE5BCK
I'm KF5END/Ted. I have officially been a HAM since January 2010 when I passed my Technician exam. Over the course of the next year, I passed the General and Extra.
I have always been around electronics and have owned a scanner since the late '80s. I never had any interest in CB and did not know what a HAM was until a HAM explained it to me.
I spent many summers at my grandmother's and would always run across various tubes, capacitors, resistors, and other various components. I always enjoyed playing with them but did not have any real idea what they were, other than their names. My grandfather had passed before my arrival and I later learned that he was a EE and often worked on radios and televisions, though no one can verify if he was ever a HAM.
Read more: Assistant Section Manager - Scouting - Ted Iglehart KF5END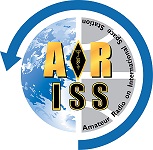 Amateur Radio on the International Space Station (ARISS) has received schedule confirmation for an ARISS radio contact with astronauts.
This will be a direct contact via amateur radio between students at the Tecumseh High School, Tecumseh, OK, and astronaut Shannon Walker, amateur radio call sign KD5DXB. Both onsite and remote access will be provided to the student body at the time of the contact per Covid-19 guidelines. Amateur radio operators, using the Tecumseh High School Amateur Radio Club call sign K5THS, will operate the ham radio ground station for this contact. Students will take turns asking Walker their questions. The downlink frequency for this contact is 145.800 MHz.
The ARISS radio contact is scheduled for December 4th at 12:33 pm CST (Tecumseh), (18:33 UTC, 1:33 pm EST, 11:33 am MST and 10:33 am PST).
The public is invited to watch the live stream at; https://youtu.be/7qe_UXGdA6o
Download the full press release here; ARISS News Release No. 20-24 - Tecumseh OK
I am an ARRL ETP instructor for the ARRL Teachers' Institute and a Curriculum Development Specialist with the CYBER.ORG based in Bossier City, LA; an education non-profit funded by a federal grant that trains teachers in cybersecurity, computer science, and related topics. I became an ARRL Life Member in 2014. I have also been serving as ARRL Education Assistant Section Manager for South Texas (STX) since Spring 2017. Prior to that, I was Education ASM for North Texas (NTX) from 2013-2017.
Even if you're not in my ARRL Section and you're looking for ways to get amateur radio into a classroom, I'm always happy to help!
Read more: Assistant Section Manager - Education - Tommy Gober N5DUX
Mr. Mike McCue W5ATN has accepted the position of Emergency Coordinator (EC) for Milam County in District 7 of the South Texas Section. This appointment was recommended by Section Manager (SM) Mr. Stuart Wolfe. Mike replaces Stuart, now the STX SM, who had served as EC since May 10, 2017.