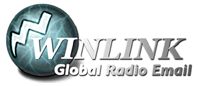 SCS, the company that created Pactor, has released software for Linux to allow over-the-air monitoring of Pactor 1/2/3 transmissions for meaning. Besides monitoring Pactor 1/2/3, PMON automatically decompresses B2F/LZHUF compressed messages on the fly. This is very useful for monitoring Winlink email transfers. The program requires only minimal hardware: an inexpensive Raspberry Pi 3 Model B+ (minimum) computer and an inexpensive USB sound device. An SCS Pactor modem is not needed.
The program is a free download for radio amateurs from a Linux repository provided by SCS. Easy-to-follow instructions, program information and documentation are provided on this SCS web page:
https://www.p4dragon.com/en/PMON.html
Thank you to John Huggins and Gordon Gibby, MD for their original decoding programs, and to Hans-Peter Helfert and the SCS team for this needed contribution to the amateur radio community!
--The Winlink Development Team
From our Red Cross Liaison, distribute as you see fit.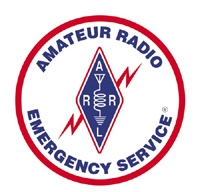 Usual jobs with Red Cross and ARES are assisting with Communications at Red Cross HQ, EOC Contact, Shelters, and Disaster Assessment.
Starting up:
Get a briefing from the Red Cross Manager/COML
Establish ARES and Red Cross Liaisons to manage traffic
Agree on the fastest way to exchange messages – paper, thumb drive, keep messages short, etc.
Find out where you should set up
Inform the Liaison of your capabilities, voice, data, who you can contact
Confirm with Red Cross Your Tactical Call Sign & Cell number
Make sure you are in contact with the correct county EOC
Check in with Red Cross HQ
Conduct all actions safely and protect confidential information
Start your logs
Mr. Robert Dittman, KB5UJM, has accepted the position of Emergency Coordinator (EC) for Bexar County in District 12 of the South Texas Section. Robert is recommended by the current District 12 Emergency Coordinator (DEC) Ms. L. Ruth Lewis, KE5MHJ. District 12 is composed of Atascosa, Bexar, Comal, Gonzales, Guadalupe, Kendall and Wilson counties.
Robert earned his license as a novice in 1992 at the age of 14. He quickly upgraded to Technician with code, in order to use the local repeaters. Being blind, amateur radio provided a network of making friends, and new opportunities. Radio was a way of staying in touch as he traveled to Texas and the U.S. competing in the sport of wrestling. He became very active in the amateur radio emergency service, international traffic system, as well as SkyWarn.
Sidebar - Robert was able to convince a high school girlfriend who lived in Dallas to achieve her license she became KC5GNI and they must have the record of passing messages between each other from 1993 to 1996. Over the years, amateur radio has enjoyed the center stage and a place of honor in his life. Amateur Radio allowed him to become a communications officer in the Civil Air Patrol, United States Air Force military auxiliary radio system member, telecommunications specialist in the United States Coast Guard Auxiliary to name a few. These experiences will serve him well in his new EC position.
Robert is a life member of the ARRL and a member of the ARRL volunteer council program. Robert has again brought his love to amateur radio as his fiancé achieved her license on June 21, 2019. Her callsign is KI5FHC.
This appointment is effective on July 23, 2019.
Mr. Thomas Andrew Downing, WB5TAD has accepted the position of Emergency Coordinator (EC) for the Harris County Southeast Unit in District 14 of the South Texas Section. Andrew is recommended by the current long-time EC Mr. George Fletcher, AD5CQ.
An audiologist with the Houston Methodist hospital system he has been a part of the ham radio arena for about six years. He is active in several public service events in and around Houston. Additionally, Andrew is currently a member of the Pasadena EmComm group. He is working closely with George to have a smooth transition. George has served as EC for Harris County for 10 years.
District 14 is composed of Harris County. Mr. David Underwood, WB5HJV, is the District 14 Emergency Coordinator (DEC) and approves this appointment.
This appointment is effective on August 9, 2019.