For those that do not receive the ARRL STX Section newsletter, I want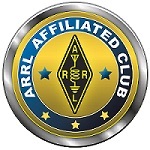 to introduce Jay Archibald – K5MBK as the new ARRL STX Affiliated Club Coordinator!!
I wish him well in this position and know he will do a great job!!
Stuart Wolfe - KF5NIX
ARRL South Texas Section Manager
ARRLSTX is a new email group for Non-ARES/Non-EMCOMM related topics.
To join send a blank email to This email address is being protected from spambots. You need JavaScript enabled to view it.
Then check your inbox and reply to the confirmation email.
No approval process is necessary and to keep spammers out all new members will be moderated until you are verified by one of the moderators. Once verified you will be unmoderated.
Note: Subgroups for:
Elmer-Needs; need help understanding Smith Charts, Mini VNA settings/usage, Log Book of the World, etc...
For-Sale-or-Wanted; Sell or post a wanted listing...
Online-Testing; Post your thoughts or find out where you can go to do online testing...
---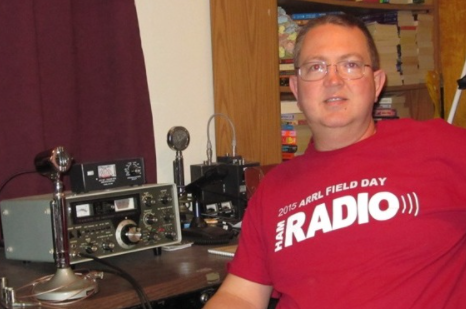 Stuart Wolfe, KF5NIX, has been appointed ARRL South Texas Section Manager. He succeeds Paul Gilbert, KE5ZW, of Cedar Park, who has stepped down as Section Manager to become ARRL Director of Emergency Management.
Wolfe, of Rockdale, Texas, will complete the remainder of Gilbert's term. Wolfe's appointment as Section Manager begins on October 1 and extends until September 30, 2021. ARRL Radiosport and Field Services Manager Bart Jahnke, W9JJ, made the appointment after consulting with ARRL West Gulf Division Director John Robert Stratton, N5AUS, and receiving recommendations from Gilbert, West Gulf Division Vice Director Lee Cooper, W5LHC, and others in the South Texas Section.
Stuart Wolfe currently serves as South Texas ARRL Affiliated Club Coordinator and Emergency Coordinator. He is the founding member and President of the Milam Amateur Radio Club. He is also active as a Volunteer Examiner and teacher of amateur radio licensing classes.
To join the new STXARES send a blank email to This email address is being protected from spambots. You need JavaScript enabled to view it.
Then check your inbox and reply to the confirmation email.
No approval process is necessary and to keep spammers out all new members will be moderated until you are verified in the ARES database. Once verified you will be unmoderated.
To register as a new ARES member follow this link to the ARES Vault.
We also have subgroups for all 15 Districts. To join them repeat the above steps but change the email address to the one(s) you want to join.
This email address is being protected from spambots. You need JavaScript enabled to view it.

This email address is being protected from spambots. You need JavaScript enabled to view it.

This email address is being protected from spambots. You need JavaScript enabled to view it.

This email address is being protected from spambots. You need JavaScript enabled to view it.

This email address is being protected from spambots. You need JavaScript enabled to view it.

This email address is being protected from spambots. You need JavaScript enabled to view it.

This email address is being protected from spambots. You need JavaScript enabled to view it.

This email address is being protected from spambots. You need JavaScript enabled to view it.

This email address is being protected from spambots. You need JavaScript enabled to view it.

This email address is being protected from spambots. You need JavaScript enabled to view it.

District-11 was absorbed by other districts

This email address is being protected from spambots. You need JavaScript enabled to view it.

This email address is being protected from spambots. You need JavaScript enabled to view it.

This email address is being protected from spambots. You need JavaScript enabled to view it.

This email address is being protected from spambots. You need JavaScript enabled to view it.
We also have these special subgroups:
Alerts; This subgroup is only for Alerts, Activations, and Announcements from ARES Leadership.
Digital-Comms; This subgroup is to discuss all things related to digital comms as it relates to EMCOMM; Packet, Pactor, VARA FM, VARA HF, Winlink, etc.
For-Sale-or-Wanted; This subgroup is where you can list Amateur Radio and EMCOMM related gear you have for sale or items you want.
Training; This training subgroup is limited to SM, SEC, DECs, ECs, and AECs and was created at the request of Michael Urich KA5CVH Harris-SE ASEC Training.
---
As another step in ARRL's increased focus on strengthening its emergency communications capabilities and long-standing working relationships with federal and state agencies and private emergency response organizations, ARRL has hired Paul Z. Gilbert, KE5ZW, of Cedar Park, Texas, as its first Director of Emergency Management.
Gilbert brings more than 30 years of experience in public service in both his professional and amateur radio endeavors. Beginning with his appointment as Emergency Coordinator in 1987, he has held multiple positions in the ARRL Field Organization. Currently, in his second term as South Texas Section Manager, he has also served for more than a decade as the West Gulf Division's Assistant Director for Public Service, acting as liaison between Division leadership and local, state, and federal emergency management organizations.
Professionally, Gilbert most recently was Radio Officer, HQ Staff, for the Texas State Guard, where for the past 6 years he has been responsible for planning and implementation of the organization's communications capabilities. Previously, he was a Public Safety Radio Coordinator for a Texas agency, charged with overseeing that organization's large-scale disaster communications response and identifying and eliminating in-state interoperability issues.
Gilbert, who has an Amateur Extra-class license, is a member of Army MARS and holds numerous DHS certifications, including COML, COMT, COMT Instructor, and AUXCOM Communicator. He is a member of the FEMA Regional Emergency Communications Coordination Working Group (RECCWG), a graduate of the FEMA Emergency Management Institute's Exercise Design Course, and was a founding member of the Texas Division of Emergency Management Communications Coordination Group.
In his new role, Gilbert will manage a team responsible for supporting ARRL Emergency Communications (EmComm) programs and services, including the Amateur Radio Emergency Service® (ARES®) and National Traffic System (NTS), as well as lead the continued modernization of those programs in consonance with the future emergency communications needs of the public and ARRL's key partners.
---