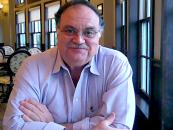 Assistant Section Manager (ASM) - Databases
Frank Aguilar N5SSH
This email address is being protected from spambots. You need JavaScript enabled to view it.

Previously served as:
Webb County Emergency Coordinator (EC)
STX District 13 District Emergency Coordinator (DEC,)
STX Section Emergency Coordinator (SEC)
Assistant Section Manager (ASM) to Lee Cooper W5LHC
Assistant Section Manager (ASM) to Paul Gilbert KE5ZW
How I serve the Amateur Radio community:
Read more: Assistant Section Manager - Data - Frank Aguilar N5SSH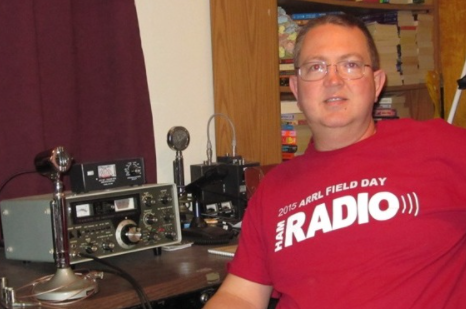 Stuart Wolfe, KF5NIX, has been appointed ARRL South Texas Section Manager. He succeeds Paul Gilbert, KE5ZW, of Cedar Park, who has stepped down as Section Manager to become ARRL Director of Emergency Management.
Wolfe, of Rockdale, Texas, will complete the remainder of Gilbert's term. Wolfe's appointment as Section Manager begins on October 1 and extends until September 30, 2021. ARRL Radiosport and Field Services Manager Bart Jahnke, W9JJ, made the appointment after consulting with ARRL West Gulf Division Director John Robert Stratton, N5AUS, and receiving recommendations from Gilbert, West Gulf Division Vice Director Lee Cooper, W5LHC, and others in the South Texas Section.
Stuart Wolfe currently serves as South Texas ARRL Affiliated Club Coordinator and Emergency Coordinator. He is the founding member and President of the Milam Amateur Radio Club. He is also active as a Volunteer Examiner and teacher of amateur radio licensing classes.
National Traffic System Nets to start on Monday 10/19/2020
Some resources for folks to check out are below.
ARRL Radiogram
http://www.arrl.org/files/file/Public%20Service/RADIOGRAM-2011.pdf
https://en.wikipedia.org/wiki/ARRL_Radiogram
NTS
http://www.arrl.org/nts
http://www.arrl.org/chapter-one-national-traffic-system
https://en.wikipedia.org/wiki/National_Traffic_System
Ron Bosch
KE4DRF
ARRL STX STM
ARRLSTX is a new email group for Non-ARES/Non-EMCOMM related topics.
To join send a blank email to This email address is being protected from spambots. You need JavaScript enabled to view it.
Then check your inbox and reply to the confirmation email.
No approval process is necessary and to keep spammers out all new members will be moderated until you are verified by one of the moderators. Once verified you will be unmoderated.
Note: Subgroups for:
Elmer-Needs; need help understanding Smith Charts, Mini VNA settings/usage, Log Book of the World, etc...
For-Sale-or-Wanted; Sell or post a wanted listing...
Online-Testing; Post your thoughts or find out where you can go to do online testing...
---
Amateur Radio is magic. Behind the magic is physics. Your Technical Specialists are here to help you with the physics.
In the South Texas Section of the ARRL, we have a growing group of Technical Specialists who have been solving problems for most of their lives. Technical Specialists have a depth of knowledge that can save you time and energy and get you back to enjoying our hobby. They are here to help you.