Home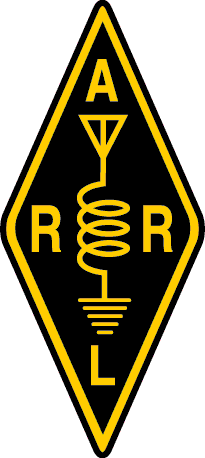 The content of this website has become old, stale, and dated so I've gotten out a new can of paint and will start updating this site ASAP...
The first step is to start from scratch with a new site and move the good stuff from this site to the new one...
To that end, I've loaded the newest version of Joomla and have picked a FREE template and loaded the demo articles so those that are interested and get a sneak peek at what I hope the new site will look like....
Once the new site has enough data/web pages added it will replace this site....
If you want to take that sneak peek now just to see the possible layout options follow this link to www.a2zcallie.com
---
This report form is for Emergency Coordinators
Based upon your current file of registration cards (FSD-98) for present Amateur Radio Emergency Service members within your jurisdiction, please compile the following information. Information from this form is used to indicate general trends in ARES activity. The more reports returned, the more accurate our analysis will be. Please take a few minutes to complete this report.
The below text is from an email where Kevin McCoy lists some Red Cross projects here in Texas that can use help from the local ARES groups or Ham clubs.
Hey, so the counties that will benefit the most would be Bexar and Midland / Ector. But both of those stations are Chapter headquarters and support 12 - 15 counties a piece.
Permian Basin (Midland / Odessa) is a new build out. I will be reaching out to MARC separately as they are not in STX section - but are in WTX section. John McKee KF5YKP is the lead out there and will be working with David Overton the ARES EC for Midland County.
The majority of the cable (400') is slated for Bexar county - and that is the chapter office for Greater San Antonio Area, and the station needs a refresh. Great station, but a lot of work needs to be done. Lead there is Hector Campos KG5OTM and Ray Mueller AE5HN and is being done in conjunction with the local club there.
Basically, we are trying to keep a quality station in each chapter HQ with Emergency Power, HF, VHF, and UHF capability. Winlink 2k. The intent is to be able to reach our ARES partners and EOCs in an emergency. We also want to be able to communicate between our chapters in the Region and other regions so that we can reach out for mutual aid as needed.
Kevin KF5FUZ
ARES and Red Cross have been partners in Disaster Response since 1935. We try and keep our radio stations fresh and active so that we will be ready to work with you when the time comes. We try and maintain Emergency Power, HF, VHF, and UHF capability at each station. We also have Winlink as an important part of maintaining communications during outages. As a part of this effort, we have been asking for donations of LMR 400 class cable. I have no doubt that as these projects progress we will be reaching out to local clubs and ARES teams for help as we proceed. Thank you for helping us stay ready.
Kevin KF5FUZ
So talk about this at your next meeting and let's put these projects behind us.
---